When it comes to decorating this upcoming fall season, homeowners are preferring to adorn their homes with unique handcrafted architectural elements. These custom artisan pieces have been gaining popularity and trending this season among homeowners for a few reasons. Mainly because unique custom elements offer an exceptional personalized look. And home-owners are opting to be more original and express their individuality with their homes. Another reason hand-crafted home accents are gaining popularity is because the beauty and quality of these artistic pieces will not only compliment a room but tell a tale. The story of a piece and the inspiration behind its artistic direction brings meaning to the element/ home accent, subsequently, creating a work of art that is not only visually stunning but has the added bonus of being a great conversation piece.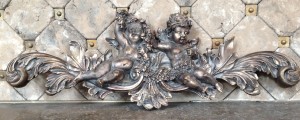 Decorative handcrafted architectural elements come in many forms, fireplace mantels, kitchen hoods, and crown molding– just to name a few; however, decorative wall-art pieces have been prevailing this season when it comes to home accents. This is probably because sculpted wall-art pieces, especially wall cartouches,  easily add instant panache and style.  Also, sculpted pieces are extraordinary for enhancing a room's artistry –whether it's indoors or outdoors. Stone, brass and recycled materials are all common materials for sculpted elements, however, artistic pieces that are manufactured with cast-stone material continue to be the ideal front-runner for wall accents because they are light-weight and can be easily hung on virtually any wall surface.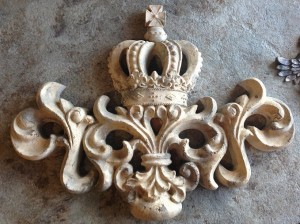 So why decorate your home with boring, stock, run-of-the-mill home accents and elements? Instead, be unique and opt for artistic hand-crafted accents. At Realm of Design, each custom element is individually crafted by a master artisan whose work reflects the passion, historical inspiration and personal experience combined with the homeowner's personality and taste. The artistry and craftsmanship that goes into each and every Realm of Design custom element truly sets their work apart from the rest shaping each hand-crafted accent into a bona fide work-of-art.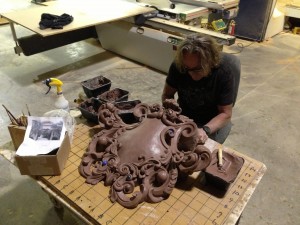 https://realmofdesign.com/wp-content/uploads/2019/01/736806_10151209721848342_1529646308_o.jpg
1536
2048
Carla
https://realmofdesign.com/wp-content/uploads/2018/12/logo.png
Carla
2013-10-01 23:43:48
2019-07-09 08:07:52
HOMEOWNERS PREFER HANDCRAFTED OVER HUMDRUM