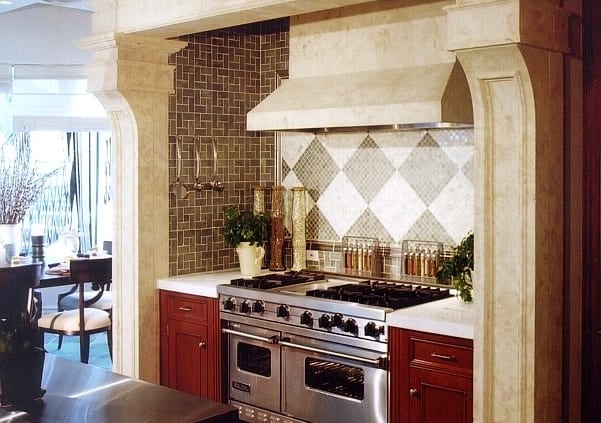 The holidays are such a joyous time to spend with family and friends. It's that time of the year that we spend making our homes inviting and festive. But no matter where in your home the holiday celebration starts, undoubtedly, it will end up in your kitchen.  It's referred to as a Holiday Kitchen.  The kitchen is not only the room where the holiday feast preparation begins, but it is where the conversations end as the left-overs are nibbled on while being wrapped up for guests to take home. And because the kitchen is already considered the heart of the home, as well as the most popular room during the holidays, it is the space given the most consideration and thought when it comes to renovating and accommodating guests.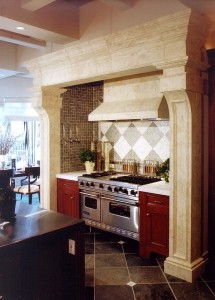 Considering the kitchen is the home's center for entertaining, homeowners are opting to makeover their communal space to be functional yet fabulous explicitly for the Holidays. They are opting to impress their guests and work in stylish architectural showpieces within their hub, specifically to make the room more extraordinary and elegant– but still durable amid holiday entertaining. Some of these visually appealing architectural accents include a beautiful kitchen range hood, a custom backsplash and/or custom concrete counter-tops. Some home-owners further include the addition of custom columns and/or a dome that can be decoratively garnished if they really have a hankering to further a festive flair to their kitchen.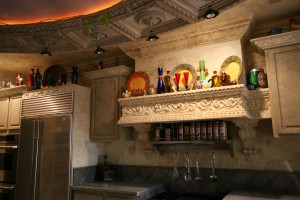 So if you are looking to remodel a room and enjoy entertaining guests in your home, especially at holiday time, consider revamping your kitchen first. Because an upgraded classy kitchen will not only help create valuable long-lasting memories, but it will also create an increase in value to the property's equity.
https://realmofdesign.com/wp-content/uploads/2013/11/ST-OF-DREAMS-KITCHEN.jpg
837
601
Carla
https://realmofdesign.com/wp-content/uploads/2018/12/logo.png
Carla
2013-11-12 23:50:59
2019-07-09 07:56:31
CREATE A HOLIDAY KITCHEN